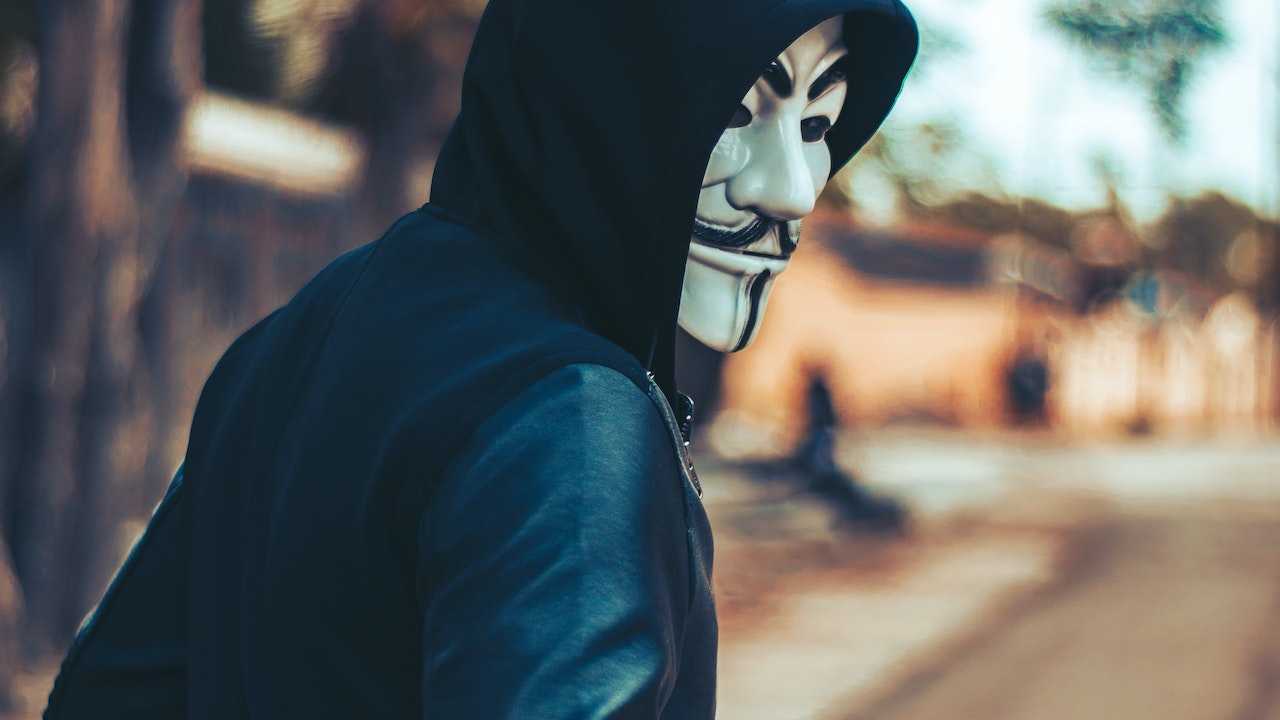 Horror scenario false reports: Recognising misuse of the whistleblower channel at an early stage
At a time when companies and organisations are paying more attention to compliance and ethical behaviour, whistleblowers are an important source of information to uncover malpractices and breaches of rules. This is especially true in the European Union, where companies and public authorities are obliged by the Whistleblower Directive and its transposed laws to receive information, often anonymously. But it is not only in such a highly regulated environment that the question arises of what happens when whistleblower cases are deliberately falsified or manipulated to cause harm to others? In many cases, falsified or deliberately untruthful information is not only a punishable offence for the whistleblower, but also often results in extremely high costs for companies that conduct internal investigations on the basis of such information and - in the absence of traceability of the whistleblower's identity - are left with the costs of internal processes, legal disputes or PR damage.
In this blog article, we will therefore examine how false cases can be identified and what precautionary measures can be taken to ensure that such circumstances do not often lead to high costs. After all, in the best - or legally regulated - case, companies ensure that tips can be received unhindered throughout, but that the damage from fake cases remains as low as possible.
The challenge of investigating whistleblower cases
As a compliance specialist, legal counsel or in-house counsel, who typically run whistleblower reporting centres in a large company or corporation, either required by law or established under their own compliance policies, it can be difficult to distinguish between legitimate allegations and malicious misinformation. However, detecting falsification in whistleblower cases can be challenging, especially when the allegations are complex and difficult to verify. In such cases, it is important to take a structured and objective approach to establish the facts, protect the interests of the accused and the whistleblower alike, and keep too much damage away from one's employer. This string of tasks alone, which follow a receipt and subsequent investigation of a case, does not sound like a Herculean task without good reason!
Recognising signs of fake whistleblower cases
Fortunately, however, there are some indicators that can help hotline managers recognise fake whistleblower cases. These include:
Inconsistencies in the whistleblower's disclosures:
Look for contradictions or missing information in the whistleblower's statements. There may be indications that the information is second-hand or has been manipulated.
Motives for false accusations:
Investigate whether the whistleblower might have a personal motive for falsely accusing someone. For example, personal conflicts or rivalries in the work environment could play a role.
Insufficient evidence:
If the whistleblower's allegations are based on hearsay or rumour and there is no concrete evidence of wrongdoing, this should be considered a warning sign.
Structured investigations for effective results
To investigate whistleblower cases thoroughly and effectively, compliance specialists should follow a structured investigative approach. This may include, for example, the following steps:
Gathering and sifting information:
Ensure that all relevant information, documents and evidence are collected and carefully reviewed.
Interviewing stakeholders:
Conduct interviews with the people involved, including the whistleblower, the accused person and possible witnesses. However, always make sure that you do not inadvertently contribute to a role reversal by enriching your interviews with too much information and unknowingly contributing to individual interviewees becoming "investigators" in the company themselves due to the interview situation. These individuals can, in case of doubt, cause even more damage through their actions and possibly even act in a criminally relevant way if, for example, they steal documents or start eavesdropping on other people.
Analysis of the facts:
Evaluate the information gathered and check whether the accusations are well-founded or based on forgeries or manipulations. Paying attention to so-called real markers in the written submitted or transcribed version of the tip (in the case of orally submitted cases) helps. These markers can be derived, for example, from a content and structure analysis and/or a constancy analysis.
Involve independent experts: In complex cases, it can be helpful to consult external experts to get an unbiased opinion and additional expertise. In this case, however, always observe national legislation on whistleblower protection. Where applicable, national laws may not readily allow.
Documentation and reporting:
Keep a written record of all steps of the investigation and prepare a detailed report of your findings, conclusions and recommendations. A good whistleblower software solution will help you ensure that this effort is kept to a minimum.
Preventive measures against fake whistleblower cases
To minimise the risk of fake whistleblower cases, companies and compliance professionals should take preventive measures such as.
Establishing a strong compliance culture:
A solid compliance culture where ethical behaviour is encouraged and rewarded can help prevent misconduct and abuse of the whistleblower system.
Training and awareness raising:
Ensure that all employees are aware of the whistleblower system and the importance of ethical behaviour in the company. Regular training and communication can help raise awareness of compliance issues and reduce false allegations.
Anonymity and confidentiality:
Protect the identity of whistleblowers and ensure confidentiality during the investigation process. This can help curb abuse through false accusations by reducing the possibility of a personal attack due to the anonymity of the whistleblower.
Have clear policies and procedures:
Ensure that your organisation has clear policies and procedures for reporting and investigating whistleblower cases. This will facilitate the identification of falsifications and ensure a structured investigative approach.
Fake whistleblower cases can have a significant negative impact on companies and their employees. Compliance specialists should therefore be vigilant to identify and prevent such cases at an early stage. By applying a structured investigative approach, implementing preventive measures and fostering a strong compliance culture, companies can minimise the risk of false allegations and create a fair and equitable working environment.
Advantages of contracting out whistleblowing and initial substantiation to external service providers.
Given the level of detail of the tasks and the expertise required to carry out proper checks, outsourcing the initial whistleblowing and initial validity check to an external service provider is a good idea. This is particularly the case due to
Independence and objectivity:
An external service provider is independent of internal hierarchies and politics and can thus ensure a more objective and unbiased view when assessing whistleblower cases. This can help avoid potential bias or conflicts of interest in the investigation.
Expertise and experience: External service providers that specialise in compliance and whistleblower cases usually have extensive expertise and experience in handling such cases. They can therefore more efficiently and effectively check the validity of the tips and support compliance specialists in the further investigation.
Trust building:
Employees may feel more comfortable raising concerns anonymously and confidentially with an external reporting body. This can help build trust in the whistleblower system and increase the likelihood that employees will report misconduct.
Relieve pressure on internal resources:
Outsourcing the initial validity check can help to free up internal compliance teams by allowing them to focus on investigating cases that external experts have determined to be relevant and credible.
Reputation protection:
By working with an external service provider, a company can strengthen its reputation in dealing with compliance issues. External service providers can also help reduce the risk of errors or misunderstandings in the public perception by bringing their expertise and best practices to investigations.
Overall, contracting out the initial receipt of tips and an initial validity check to an external service provider can help improve the quality and effectiveness of compliance investigations. By combining internal and external resources, companies can ensure that whistleblower cases are handled fairly and thoroughly, reducing the risk of false allegations.
Complete solutions from konfidal - your full-service compliance provider
As a full-service compliance provider, konfidal offers comprehensive solutions for companies looking for professional support in implementing and managing whistleblower reporting centres. Konfidal takes over the operation of both whistleblower channels and the reporting office and also offers its own software solution, which is tried and tested in practice and is constantly being further developed. Regardless of whether your company wants to operate an internal whistleblower reporting centre or prefers to outsource these tasks, konfidal has the right solution. With this comprehensive service and our expertise, we can help you reduce the risk of false allegations, improve the quality, effectiveness and legal certainty of compliance investigations and create a fair and equitable working environment. Furthermore, at konfidal we are very familiar with the requirements of the EU Whistleblower Protection Directive and its national implementations (Such as the Whistleblower Protection Act (HinSchG) in Germany, the Whistleblower Protection Act (HSchG) in Austria and many other national legislations). We support you in complying with these regulations and ensure that your company takes the necessary measures to guarantee the protection of whistleblowers. Rely on konfidal as your full-service compliance provider to successfully navigate the challenges around whistleblower cases and guide your company on the path to a strong compliance culture.
Write to us at hi@konfidal.eu or call us on +49(0) 176 72224558 to discuss your needs and find a tailored solution.