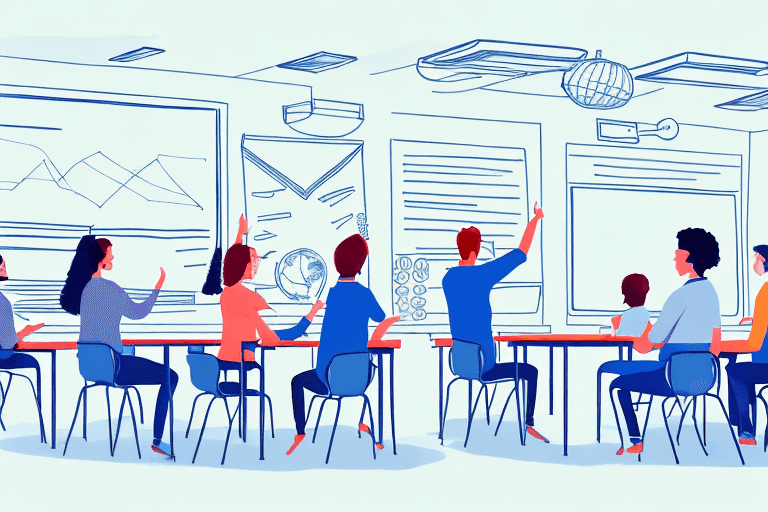 Training whistleblowers is mandatory!
When it comes to the protection of whistleblowers in companies, it is essential that whistleblower officers have the necessary expertise as part of the operation of a whistleblower reporting office (whistleblower reporting office) and subsequently receive regular training. These trainings serve to ensure that those responsible are aware of the legal requirements that derive from the Whistleblower Protection Act (HinSchG) and data protection laws such as the DSGVO and the BDSG and are able to deal effectively with reported tips. In this article, we will take a closer look at what a hotline under the HinSchG is, why training is important for hotline officers, the exact requirements of the law and what training formats are available.
A reporting office according to the Whistleblower Protection Act in Germany (HinSchG) is an important institution in companies. Its purpose is to provide employees with a confidential point of contact to which they can report possible violations of the law or other irregularities in the company. The role of the hotline is to ensure that whistleblowers remain protected and that reported incidents are appropriately investigated and dealt with. It is important that the hotline is independent of the company's management. This ensures that whistleblowers are treated confidentially and that in case of doubt there is no possibility of tracing them. This creates a relationship of trust between the whistleblowers and the reporting office.The reporting office has the responsibility to carefully examine the information received. This involves checking whether the tips are credible and relevant. If this is the case, further steps are taken to investigate the allegations. This may include, for example, an internal investigation or the involvement of external experts. The establishment of a reporting office under the Whistleblower Protection Act is an important step for companies to ensure that possible violations of the law or other irregularities are identified at an early stage and dealt with appropriately. It helps to strengthen employees' trust in the integrity of the company and creates a transparent corporate culture. It is advisable for companies to establish clear policies and procedures for the whistleblowing unit. This ensures that whistleblowers know how to submit their tips and what steps will be taken afterwards. In addition, employees should be regularly informed of the existence and purpose of the hotline to enable them to report potential violations. Overall, a whistleblower reporting office is an important tool to promote compliance and integrity in companies. It provides employees with a confidential way to report potential violations and ensures that these tips are handled appropriately. Companies should therefore take the establishment of such a hotline seriously and ensure that it functions effectively.
Why whistleblowers need to be trained regularly
Training of whistleblowers is essential to ensure that whistleblowing is handled professionally and appropriately. Hotline officers must have the necessary knowledge to assess, prioritise and deal with reported incidents.
They should have knowledge of labour law, data protection and compliance to meet legal requirements. In addition, it is important that whistleblowers have communication and interviewing techniques in order to conduct a thorough investigation of reported incidents.
Regular training enables hotline officers to keep their knowledge up to date and familiarise themselves with best practices. This enables effective and professional handling of tips and helps to build staff confidence in the hotline.
Regular training of whistleblowers also has the advantage of keeping them informed of current developments in the relevant areas of law. Labour regulations can change frequently and it is important that hotline officers are aware of these changes in order to handle reports appropriately.
In addition, training helps reporting officers to improve their skills in assessing incidents. Even beyond the purely formal knowledge, for example, knowledge about the psychology of whistleblowing is imparted. They can learn how to assess the seriousness of an incident, identify false reports and take appropriate action to resolve the situation.
Training of whistleblowers can also help increase sensitivity to different types of incidents. By sharing experiences and working through case studies, hotline officers learn how to respond appropriately to different types of reports and take the right steps. This includes, in particular, the creation of verification schemes to find out whether a case even falls within the scope of the HinSchG and, if so, how a validity check can be carried out. The use of AI/ML technologies is also touched upon, as they will sooner or later massively change the work of hotline officers.
In addition to technical training, it is also important for hotline managers to develop their soft skills. Effective communication with the reporters is crucial in order to obtain all relevant information and conduct an appropriate investigation. Training can help hotline officers improve their communication skills and ensure that they are trustworthy contacts for staff.
Overall, regular training of hotline officers is crucial to ensure that they have the necessary knowledge, skills and sensitivity to handle tips professionally. Empowering whistleblowers will increase staff confidence and create a safer and more ethical working environment.
What exactly does the Whistleblower Protection Act prescribe for the operation of a hotline?
The Whistleblower Protection Act contains specific requirements that companies must follow when operating their hotlines. Among other things, it stipulates that the hotline must be easily accessible to all employees and that tips can be submitted anonymously or confidentially.
Furthermore, companies must ensure that hotlines are equipped with sufficient resources to adequately investigate reported incidents. This includes the provision of appropriate IT systems to ensure the confidentiality of the information.
The Whistleblower Protection Act also requires that companies develop clear procedures and policies for dealing with reported incidents and regularly review and update them. Companies should ensure that their whistleblowing units operate transparently and independently in order to gain the trust of employees.
Compliance with the Whistleblower Protection Act is of great importance for companies to ensure that possible violations or wrongdoings within the organisation can be identified and remedied in a timely manner. By operating a whistleblowing centre, employees can anonymously or confidentially provide information about misconduct or illegal activities without fear of reprisals.
The accessibility of the hotline to all employees is an essential aspect of the Whistleblower Protection Act. Companies must ensure that the hotline is easily accessible and that all employees are aware of the existence and purpose of the hotline. This can be done, for example, by publishing information on the company website, in internal communication channels or through training and awareness-raising measures.
The possibility to submit information anonymously or confidentially is another important element of the Whistleblower Protection Act. This allows employees to share concerns or information without revealing their identity. Companies should ensure that the hotline provides appropriate mechanisms for submitting tips anonymously or confidentially, such as a dedicated email address or an anonymous online form.
In order to adequately investigate reported incidents, companies must ensure that their whistleblowing system has one (or optionally more) hotlines with sufficient resources. This includes both human and technical resources, qualified staff to receive and process reports, and appropriate IT systems to ensure the confidentiality of tips.
Developing clear procedures and policies for handling reported incidents is an essential aspect of an effectively operating whistleblowing management system, which ensures numerous benefits to companies in addition to regulatory compliance. Companies should establish clear steps and measures to follow when dealing with whistleblowing. This may include, for example, setting up an investigation team, conducting interviews or working with external experts. It is important that these procedures are regularly reviewed and updated to ensure that they comply with current legal requirements.
Transparency and independence are also important principles that should be considered when setting up and operating a hotline. Companies should ensure that their hotlines operate independently of management and that whistleblowers have no doubt that their identity and report will be handled professionally and discreetly. This can be achieved by involving external ombudsmen or implementing control mechanisms to ensure independence.
What training formats are available?
There are various training formats that companies can use to train hotline officers. One option is to attend training provided by external consultants or specialised training providers.
These trainings usually offer extensive expertise as well as practical exercises and case studies. Participants have the opportunity to apply their knowledge directly and benefit from the experience of the trainers. In addition, external trainings often offer the opportunity to exchange experiences with other hotline managers.
Another option is internal training by experienced employees or managers within the company. Here, specific knowledge and experience from one's own company can be imparted directly. Internal training courses have the advantage that they can be tailored to the individual needs of the company.
Regardless of the training format chosen, it is important that training is conducted regularly to ensure that reporting officers are always up to date with legal requirements and best practices.
In addition to the training formats mentioned above, there is also the option of online training. This form of training offers the advantage of flexibility in terms of time and location. Reporting centre managers can complete the training courses from the comfort of their workplace or home. Online training can include interactive elements such as tests and quizzes to test learning and deepen understanding.
Furthermore, companies can also make use of special training programmes that are tailored to specific topics or industries. These training programmes offer an intensive examination of relevant content and enable participants to expand their knowledge in a targeted manner. Practical examples and case studies are often used to support the learning process.
In addition to training formats, it is important that companies promote a culture of openness and transparency. This can be achieved through regular communication and raising awareness of whistleblowing among employees.
Overall, the training of whistleblowers is an important part of a company's compliance strategy. Through high-quality training, companies can ensure that their whistleblowers have the necessary knowledge and skills to handle reported incidents professionally. This not only contributes to compliance with legal requirements, but also strengthens employees' trust in the reporting office and promotes effective protection of whistleblowers.