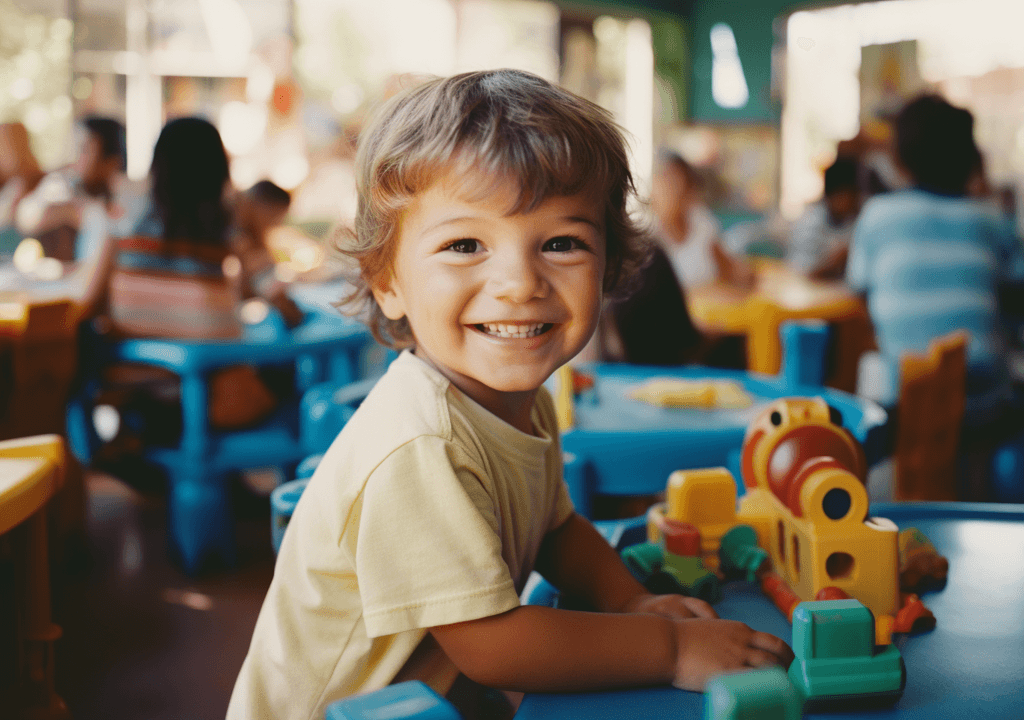 The Whistleblower Protection Act: A fundamental pillar for charitable institutions:
Charitable institutions such as old people's homes, nursing homes, child and youth welfare institutions as well as welfare and social organisations play an invaluable role in our society. They provide support and care for the most vulnerable groups of the population. In this context, the Whistleblower Protection Act (HinSchG) has an essential function in ensuring service quality and integrity. What role does the Whistleblower Protection Act play for the welfare sector? How can charities or foundations, welfare, associations and federations benefit from the new Whistleblower Protection Act (HinSchG)? The Whistleblower Protection Act plays a crucial role in maintaining the integrity and effectiveness of social institutions.
Promoting transparency and accountability
The HinSchG is a critical tool for promoting transparency and accountability within social and helping organisations. By encouraging employees to report unlawful or unethical behaviour, it enables the identification and remediation of such incidents and promotes transparency and accountability. This is particularly important in charities, which are subject to a high level of scrutiny and accountability. An open and transparent culture of accountability not only ensures compliance with legal and ethical standards, but also promotes trust among the public and those served by the institution. For example, the Whistleblower Protection Act can encourage staff of the German Red Cross (DRK) working in refugee assistance or health services to disclose possible cases of abuse. Cases of corruption or mismanagement, the use of resources and funds in the wrong place, environmental violations or criminal acts, among others, can also be reported. This openness enables the DRC to maintain its reputation and effectiveness as a leading humanitarian organisation.
Protection for charity workers
Protecting whistleblowers is a key component of the HinSchG. Without such protection, staff may be reluctant to report incidents for fear of retaliation such as dismissal, harassment or discrimination. Such a climate of fear can not only affect the well-being of staff, who are a fundamental part of aid organisations, but also prevent the timely disclosure of wrongdoing. By protecting whistleblowers, the HiNSchG strengthens the rights of employees and promotes a working climate in which employees are encouraged to stand up for what is right. For example, if a staff member in a nursing home has concerns about the quality of care or the welfare of residents, the law provides them with a safe channel to voice these concerns without fear of retaliation. This promotes a healthy and open working environment, which ultimately benefits the residents.
Improving the quality of services
Another crucial aspect of the HinSchG is its role in improving the quality of services and service delivery provided by charities. When staff report grievances, organisations can respond to problems early and take appropriate corrective action. This can help to improve the quality of care and services and ensure that the people cared for receive the best possible services, protection as well as quality support. An example would be a sheltered workshop where an employee notices that safety standards are not being met. Thanks to the HinSchG, he can report this, which can lead to measures being taken to improve safety, which ultimately ensures the protection of the people working there.
Building trust
Building trust is another important aspect of the Whistleblower Protection Act. The HinSchG plays a crucial role in strengthening public trust in charitable institutions. By constantly maintaining and renewing transparency and accountability, the Whistleblower Protection Act obliges charitable organisations to make efforts to identify and remedy wrongdoing within their own structures. This can help to build the trust of the public and the people served by the organisation. Organisations such as the Arbeiter-Samariter-Bund (Workers' Samaritan Association), which provide a wide range of services, from rescue services to child and youth care, can increase public confidence in their work by complying with the HinSchG. It shows that they are committed to upholding high ethical standards and addressing any grievances.
Protecting the rights of vulnerable populations
The HinSchG helps to protect the rights of vulnerable populations. Charities often work with vulnerable people, such as the elderly, children or people with disabilities. The HinSchG helps to protect the rights of these persons by providing a mechanism for reporting abuse or neglect. This is an important step in ensuring that these individuals receive the care and protection they deserve. For example, an employee of the German Child Protection Agency can use the law to safely report concerns about a child's welfare. These special people and places help us to ensure that everyone in our society is well cared for. They help us learn compassion, responsibility and community.
Promoting an ethical culture
The HinSchG helps promote a culture of ethics and integrity. The Whistleblower Protection Act helps promote a culture of ethics and integrity in organisations. It sends a clear message that unethical or illegal behaviour will not be tolerated and employees are encouraged to report such behaviour. Such a culture promotes adherence to ethical standards and helps build trust in the organisation. Take for example the Internationaler Bund (IB), a large service organisation active in areas such as youth, social and educational work. By supporting whistleblowing through the Whistleblower Protection Act, the IB can send a clear message that it will not tolerate unethical behaviour and that it is committed to maintaining high ethical standards.
Charities - What to do now
The implementation of the Whistleblower Protection Act (HinSchG) in charitable institutions, aid organisations, clubs and welfare associations requires careful planning and execution. For an overview of what you need to know about the Whistleblower Protection Act as a social or charitable institution, see the following of our blog posts. Here are some steps to consider. For an initial free consultation, please feel free to contact us.
What is an internal whistleblowing system?
A internal whistleblower system is a process that allows employees to raise observations or concerns about possible unlawful actions within their organisation. This can be done through various channels, such as email, a hotline or an online form. The employer is obliged to provide a secure and confidential channel in the form of an internal reporting channel to report wrongdoing.
Do charitable institutions have to set up a reporting office?
The HinSchG obliges all private and public employers of 50 or more employees to set up a reporting office. The private employers concerned may therefore include associations, while public employers may include foundations. However, even if an organisation is not legally obliged to do so, setting up a reporting office can be a good practice to promote transparency and accountability. In addition, employees are under a new, special protection under labour law if they make reports whose content is covered by the Whistleblower Protection Act.
How does reporting under the HinSchG work?
Reporting under the HinSchG is usually done by submitting a report to MROS. MROS should carefully examine the report and, if necessary, take action to investigate and remedy the problem. The whistleblower must receive an acknowledgement of receipt of his or her report from the internal reporting office within 7 days and must be kept informed of the progress of the investigation as it proceeds, at the latest after three months. In addition, detailed storage and documentation obligations apply.
What is an internal reporting office?
An internal reporting office is the central point of contact within a welfare organisation to which employees can turn and express their concerns. Reports can be made in writing or verbally under the HinSchG, which came into force in July 2023. The establishment of an internal reporting channel is also mandatory for charities with 50 or more employees.
How do I set up an internal reporting office?
Setting up an internal reporting centre requires careful planning. Charities, associations and societies must ensure that the hotline is easily accessible and that employees are informed about how to use it. Finally, it is significant that staff can be confident that their reports will be treated confidentially and that they are protected from retaliation. 'Case managers', i.e. those responsible for reporting, must also be designated, personally empowered, free of conflicts of interest and trained, to be able to properly investigate cases in case of doubt and also be able to identify false reports with certainty.
What do whistleblowers need to know about the Whistleblower Protection Act?
Whistleblowers need to know that the HinSchG offers them protection. They also need to know how to file a report and what to expect after filing a report. It is important that they can trust that their report will be taken seriously and that they are protected from retaliation.
What happens in case of violations of the Whistleblower Protection Act?
Violations of the HinSchG can have serious consequences. These can range from fines to criminal sanctions. It is therefore crucial that aid organisations ensure that they are aware of and comply with the provisions of the HinSchG and that they take appropriate measures to investigate and remedy any wrongdoing reported by whistleblowers.
The Whistleblower Protection Act: an essential cornerstone for charities
Our society is like a colourful mosaic in which everyone is an important part. And in the middle of this mosaic, there are very special people and places that help us all live well together. These include sheltered workshops and many charitable organisations such as the German Red Cross (DRK), the International Federation (IB), the German Child Protection Association (DKSB) and the Workers' Samaritan Federation (ASB), charitable institutions such as homes for the elderly, nursing homes, child and youth welfare institutions and welfare and social associations. These charities contribute significantly to meeting the needs of those who need support the most. In the welfare sector, the Whistleblower Protection Act (HinSchG) plays a crucial role in maintaining the integrity and effectiveness of these institutions as well as the esteem of their staff. Overall, the Whistleblower Protection Act is an indispensable part of the work of charitable institutions. By promoting transparency, accountability and ethical behaviour, the HinSchG helps to protect the rights of staff and people in care, improve the quality of services and increase public trust. It is a crucial step towards creating a society where grievances are not only reported but also effectively addressed.